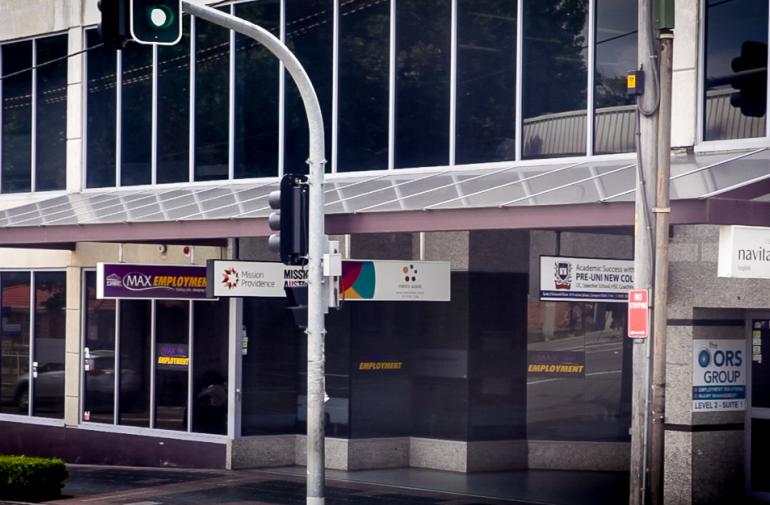 Spotlight on!
Spotlight On Long Serving Staff!
In 2018 we celebrate some amazing achievements as some of our dedicated staff members have been with us between 10 and 20 years. We would like to extend a huge congratulations to these team members for all of their commitment and hard work, our clients are certainly richer for their care and contributions over the years. We'd also like to learn more about their experiences, both within the organisation and within the ever-shifting not for profit community sector.
Our inaugral staff member is Tony Tonous, Work health & Safety Officer / Settlement Services officer!
Tony (far right) receiving Staff Member of the Year award in 2007!
Why did you start working at Metro Assist?
I enjoy making a positive difference in the communities I service through advocacy and access to suitable and sustainable Housing pathways, alleviating homelessness in many cases. I am able to supply specialist skills to produce positive outcomes at the local and Housing Policy level.
Why have you continued to work here for as long as you have (what makes you stay)?
Flexible working arrangements has enabled me to develop skillsets in a  range of areas through further education opportunities. These areas include Work Health and Safety, Risk Management, Housing and homelessness.
What has changed over the years in terms of the landscape of the sector? 
Increased service integration  has resulted in a more consistent and unified service delivery model to clients we service. This partnership also extends to an investment in addressing service system failures  through a range of  platforms and mechanisms such as joint discussion paper responses.
What has changed about this area (Canterbury Bankstown & surrounds) in the time you're worked here?
Cultural diversity within the LGA continues to expand and the landscape has changed somewhat with new housing developments.
Why do you work in this industry (what attracts you to this field)?
I attempt to provide leadership on social housing issues, assisting with policy reform and research in the area of housing and homelessness.   I have assisted the University of Sydney –Urban Planning and design research study and routinely advocate Housing issues for our constituency.
What has been your most memorable experience while working at Metro Assist?
Coordinating the Building Foundations Social Housing conference in 2016 which was attended by  a range of industry peak bodies and federal/state members. Attendees included SCOA, RCOA, Shelter NSW, Housing NSW Director and Federal member for Reid Craig Laundy. The conference outcomes were championed at federal level.
Tony Tonous - Work Health & Safety Officer, Settlement Services officer